报名要求Registration Requirements
我们希望你:We hope you:
美国,欧洲,澳洲,亚洲等在校海外留学生,毕业时间不早于2020年,本科或研究生不限;
Overseas talents from the United States, Europe, Australia, Asia, etc., Graduate no earlier than 2020, undergraduate or postgraduate;
学习成绩优秀,无挂科记录,平均GPA 达到3.4以上;
Excellent academic performance, all pass records, average GPA of 3.4 or above;
专业不限,喜欢挑战,愿意提升自己领导力,准备毕业冲击金融、互联网、咨询以及管培生等名企职位的小伙伴;
Majors are not limited. Welcome applicants who like challenges, want to improve their leadership, prepare for applying well-known companies positions in Finance, Internet, Consulting and Management Trainee;
有学生会经历为佳;参加过Lockin相关活动的组织工作优先。
Student Union experience is preferred, participated in activities related to Lockin is a plus.
LeaderIn 特训营 Schedule
LeaderIn Training Camp Schedule
时间地点及课程内容拟定,以实际安排为准 Any differences in places and course contents between the draft schedule and the final schedule, final schedule shall prevail
Day 1

上午: * 百位营长集结入营

Morning: * 100 Lockin Offer Group leaders check in

下午: * 结识全球各地的留学生小伙伴儿,欢迎晚宴大Party

Afternoon: * Meet-up overseas talents and welcome Dinner Party

Day 2

上午: * Lockin独家线下求职Workshop

Morning: * Lockin offline exclusive recruitment workshop.

国内校招全流程剖析,简历书写技巧、单面群面技巧等专业求职知识。
获取专家全方位求职Tips。

Analysis on domestic campus recruitment, CV writing skills, individual & group interview skills and other professional knowledge about job-seeking. Tips on job application from experts.

下午: *未来行业发展论坛

Afternoon: * The future industrial development forum

由名企招聘项目负责人主讲,覆盖互联网、金融、快消、制造等热门行业 。剖析未来什么行业最吃香,什么职业最适合你。

Speeches by recruitment project managers from well-known companies which cover Internet, FMCG, Manufacturing and other popular industries. Analysis on the popular industries and the suitable jobs for you.

*领导力核心课程

* Core course for leadership

由千场面试经验招聘负责人主讲,内容包括:个人职业规划解析;
外企银行等必考SHL笔试能力突击;群面"软实力"塑造;
名企管培生面试最难一轮,AC面技巧训练等。

Course given by veteran recruitment experts, including individual career planning;
SHL written test skills for foreign banks, soft power enhancing in group interview;
AC interview skills in the final round of Management Trainee interview in well-known companies.

Day 3

上午: * 商业案例分析实战模拟

Morning: * Model analysis on business cases

来自全球的海外精英团队作战,现场模拟真实还原管培生面试最难案例分析,资深招聘专家全程督导、点评,表现优异的同学有可能获得名企职位直通最终轮面试!

Teamwork with global overseas talents to analyze the most difficult business cases in the Management Trainee interview, Guidance and suggestions from veteran recruitment experts. Participants with good performance have the opportunity to join in the final interview of well-known companies directly.

下午: *返程

Afternoon: * Return
为什么一定要加入百校营长行列,
参加2019 LeaderIn特训营!
Why Join in 2019 LeaderIn Program?

针对海归的领导力全面提升,提高就业竞争力
To Improve Overseas Talents' Leadership and Competitiveness
培训内容专门针对海外精英特点,全面锻炼提升领导力、组织能力等个人素质!还可以作为Lockin校园领袖进行为期一年的专属远程实习,在校同时也能获得的实习工作经验,为毕业找工作提供一份有竞争力的实习经历!
The training contents are specifically aimed at the characteristics of overseas talents in order to comprehensively enhance their personal abilities such as leadership and organizational skills! Also, they will have one-year online internship as Lockin campus leader as internship experience on campus. It would be a competitive internship experience for seeking jobs after graduation!

报名参与无费用
Free to Participate in LeaderIn Program
作为营长独享专属福利!免费参加每年一度的LeaderIn领导力特训营活动,全程免费,餐饮、住宿以及专业课程Lockin全包!
As the exclusive benefit for Lockin campus leaders, they participate in annual LeaderIn Program for free. Lockin will cover all meals, accommodation and professional courses.

20个名企实习机会
20 Internship Opportunities in Well-known Companies
LeaderIn Program名企HR全程在线,好好表现,可以获得今年暑期名企实习机会,大大增加你在海外人才中的竞争力。更有可能提前获得名企offer 哦!
All candidates and participants performance in the LeaderIn Program will be reported to HRs from well-known companies. Quliafied participants will have the summer internship in reputable companies, which greatly increase your competitiveness among overseas talents. More likely to get an offer of reputable company in advance!

全球精英Network
Global Talents Network
与来自全球的精英建立network,与志同道合的人建立有效社交,让你的人脉资源遍布全球名校,拓宽职业前景!
Establish the solid network with talents around the world, build effective social interaction with like-minded people, and expand career prospects by spreading network around global well-known universities!

最专业的求职培训,个性化求职困惑解答,提高就业成功率
Most Professional Job-seeking workshop, Personalized Consulting, Improvement of Job Application Success Rate
优先参加限量Lockin培训活动,获得招聘专家带来的应届生求职必备知识技能讲解,更可以随时解答你的求职困惑,让你先于别人做好准备,提高就业成功率!
100 Leaders have the priority to participate in Lockin training activities, receive necessary knowledge from recruitment experts for fresh graduations, and have useful and practical suggestions, allowing you prepare better than others and increase your success rate of job-seeking.

招聘流程及方法
Registration


填写个人简历信息,完成在线报名,一个工作日之内将获得初选反馈。
Please fill in the personal CV and complete the online registration. First-round selection feedback will be sent within one working day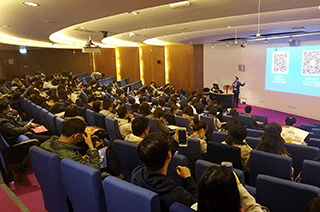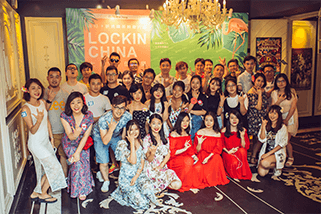 通过的初选同学将进入复试环节,会收到个人综合素质评估测试题,自收到测试题目后,7天内完成题目并进行提交,等待复试结果。复试内容将由专业的招聘专家进行出题和评审,届时评审结果由高到低排名前100位报名者视为通过复试。
After the first-round selection, applicants will receive the individual comprehensive quality assessment test in the final selection. After receiving the test, applicants will complete and submit it within 7 days, then wait for the result of the final selection. The test will be provided and reviewed by professional recruitment experts. The top 100 applicants from high to low will be considered as passing the final selection.


所有通过复试的报名者将获得参与LeaderIn领导力特训营的机会,第一批通过选拔的营长将于5月31日收到邮件通知;第二批入选名单将于6月底公布。其中排名前20位申请人将获得2019年暑期名企实习的机会
All applicants that pass the final selection will have the opportunity to participate in the LeaderIn Program. The first selected candidates will be notified by mail on May 31. The participation list of second batch will be announced at the end of June. The top 20 applicants will get internships at prestigious companies in the summer of 2019.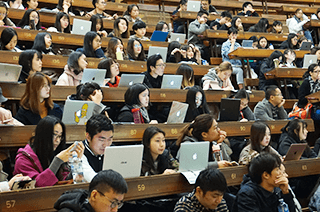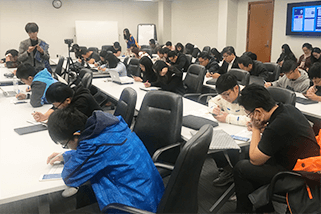 由于报名人数较多,报名截止日期延长至6月26日,入选参加Lockin百位大本营营长暑期特训营名单将于6月底公布!
Due to the large number of applicants, the deadline for registration has been extended to June 26. The final Lockin campus leaders list will be issued at the end of June!